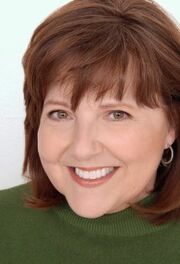 Miriam Flynn is an american actress who plays Helen on Suburgatory.
Biography
Edit
She was born on June 18, 1952 in Cleveland, Ohio, USA. She is most known for her role as Cousin Catherine in the National Lampoon Vacation movies. While at the Second City Theater in Chicago, she was awarded the 1978 Joseph Jefferson Award for Actress in a Principal Role in a Musical for her role in "Sexual Perversity Among the Buffalo."
Ad blocker interference detected!
Wikia is a free-to-use site that makes money from advertising. We have a modified experience for viewers using ad blockers

Wikia is not accessible if you've made further modifications. Remove the custom ad blocker rule(s) and the page will load as expected.