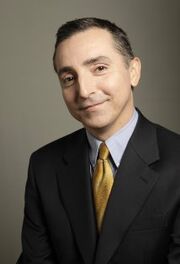 Edward Padilla is an American actor who plays Javier in Suburgatory.
Edward Padilla has been a longtime actor since 1993 in Mr. Jones where he played Bellboy. He has worked continually ever since, but since 2005, he has started being in bigger roles.
Ad blocker interference detected!
Wikia is a free-to-use site that makes money from advertising. We have a modified experience for viewers using ad blockers

Wikia is not accessible if you've made further modifications. Remove the custom ad blocker rule(s) and the page will load as expected.